Best Rosé in the World
Clos du Temple is a biodynamic wine. The 8-hectare vineyard is in Cabrieres in the Languedoc.
Gerard Bertrand's Clos du Temple 2019 has been named Best Rosé of the World at the Global Rosé Masters of Drinks Business 2020 organised by Drinks Business.
Remarkably, the first vintage of Clos du Temple is 2018.
Located in Cabrieres – not to be confused with Corbieres – in the heart of the Languedoc in the South of France, Cabrieres is believed to be the cradle of rosé wines.
Since the 14th Century, the wines of Cabrieres has been celebrated at the French court, including Louis XIV the Sun King (1638 – 1715).
The vineyard of Clos du Temple comprises 8 hectares, made up of 7 plots. The blend of the 2019 vintage is grenache (30%), cinsault (20%) syrah (20%), and viognier (30%).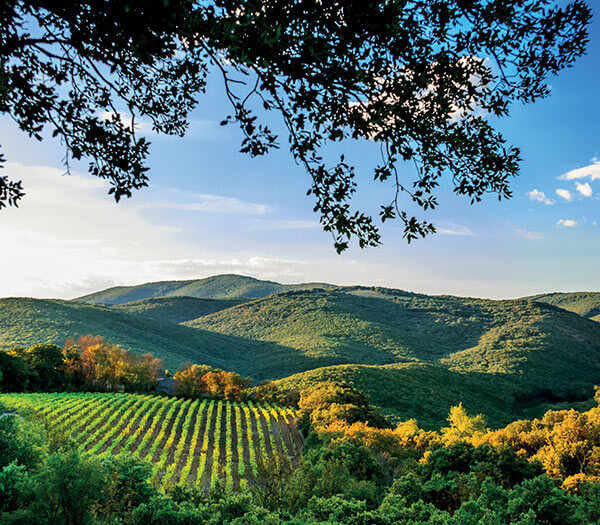 After being harvested, the fruit is cold pressed at 5°C to preserve the aromas and freshness. The must is allowed to settle for 24 hours at a controlled temperature between 8 and 10°C without adding sulphur. Fermentation begins after that.
The wine is aged in new French oak barrels (from the Tronçais and Jupilles forest) for 6 to 8 months on fine lees with batonnage.
Clos du Temple is biodynamic and the wine is blended on a fruit day.
You may also want to read … Clos du Temple 2018