Faustino VII DOC Rioja Rosado 2018
Rioja in Spain – being as hot as Provence and Languedoc in the south of France where the best rosés in the world come from – also produces very convincing versions of the pink wine. That is precisely the colour of Faustino VII Rosado, a bright shimmering pink! Red fruit and citrus notes with freshness and a delicious roundness on the finish (provided you don't serve it too cold). A pure, 100% tempranillo. Dry, balanced, medium-bodied, and sealed with a screwcap. I enjoy my rosés straight out of the wine fridge where it is about 12 to 15° Celsius. I don't chill it anymore after that. If the bottle comes out of the domestic fridge where it's colder – around 5 to 8° Celsius – I pour it into a generous Burgundy glass and wait about 10 minutes before diving impatiently into the waiting wine. Delicious on their own, rosés are also very versatile with food including cold chicken, ham, most dim sums, and finger foods. I like rosés also with meats when I want something cool instead of a red. Often, I have it with tandooris and chicken, lamb, and mutton briyani. The pink wine is also outstanding with Cantonese roast, and Fujianese braised, pork belly. Rosés also pair deliciously with duck and goose.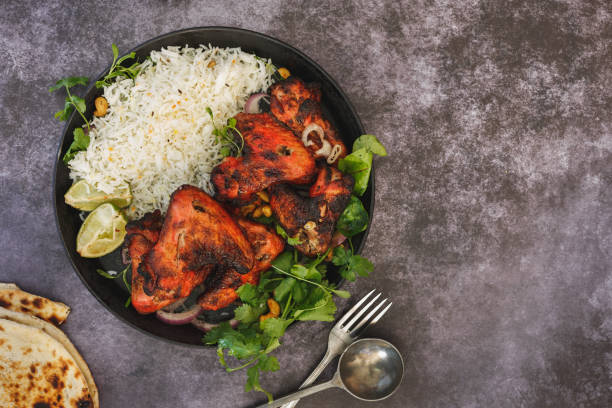 Tandooris and Chicken
Mutton Briyani
Liang Zhuang Qiong Wei • Haikou
1/F, Jinmao Wenhua Vegetable Market, Longhua • 86 898 6857 1133
梁庄琼味酒楼 • 龙华区金贸文华菜市1楼

100 Top Chinese Restaurant of the World 2020

A popular seafood

 

restaurant with all the signature Hainanese favourites
Liang Zhuang Qiong Wei

 

is conveniently located in downtown Haikou
Wenchang Chicken is the inspiration for Singapore's Hainanese Chicken Rice
Read story in 100 Top Chinese Restaurants of the World 2020 P.128-129.
FREE Download e-versions at http://100chineserestaurants.com/product/